O.M.G. you guys, how good was that The Office finale??! I laughed, I cried, I literally screamed Sue Heck style when I saw Michael Scott's face!
I think I did the dance too. #noshame
And I totally lost it when Erin met her birth parents, and Nelly got Ryan's baby! And Michael Scott had kids! It is like everyone got what they always wanted. My cup runneth over.
No need to be depressed for too long, summer TV has a pretty good sounding lineup. Here is what I am looking forward to watching while staying out of Houston's unholy heat and humidity. 
The Bachelorette!!!!
Mondays aren't so bad when The Bachelor/Bachelorette is on! I have serious problems because I get OBSESSED when these are on. I cancel plans, I tweet along on Twitter, I seek out tons of recaps the next day. It is like the worst of my TV watching persona comes out. But instead of shaming myself, I am going to embrace it and will be posting recaps of my own. I love Desiree, and I feel much less bad about trash talking dudes as opposed to desperate ladies. Sexist much? :\ Either way - one week from today, it is on!!!
Here Comes Honey Boo Boo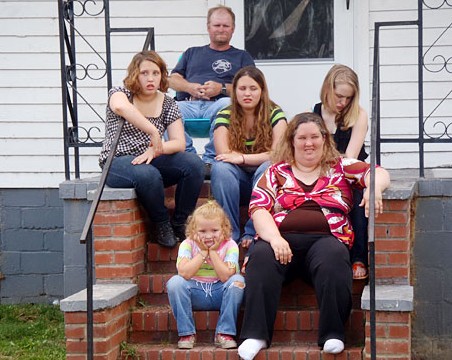 My favorite family is coming back July 17th! Everyone loves to hate them, but I adore them!!! Once you get past the fact that they are just poor rural people, they are hysterical and such a loving family. Looking forward to catching up with them after a long hiatus!
Extreme Makeover Weight Loss Edition
I am not one for weighloss shows. I have never gotten into The Biggest Loser and the like, but I am going to give them a go mostly because I hope to get inspipred to drop some pounds this summer. This premiers on May 28th!
HGTV Star (Formerly Design Star)
This is one of the coolest reality shows! These designers from all over the place do weekly challenges to find a winner who gets their own show on HGTV! This is totally my Mom and I's show. We get to in depth discussions and critiques on the designers, whether they executed their idea well while honoring the client's wishes...we just love it, lol. I can already tell I am going to root for crazy hair over there on the far right. It all gets going on June 9th!
As you can tell by my preferences, I feel reality TV really hits a good stride in the summer, lol. What are you looking forward to watching during the off-season of summer??