As promised, today we are recapping this week's The Bachelorette, season 9!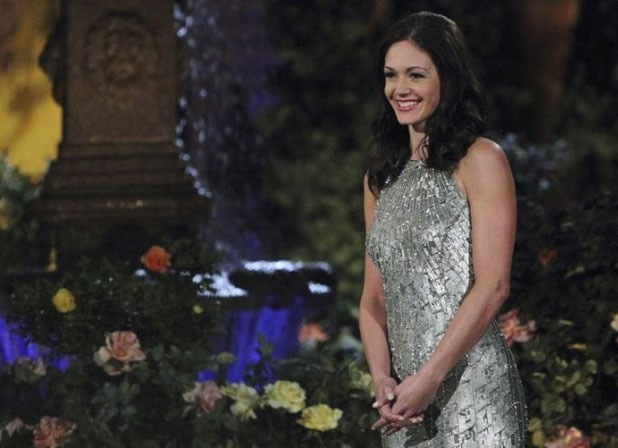 Fan favorite Desiree from Sean's season of The Bachelor is this new season's Bachelorette! I think she is adorable, and also obsessed with Cinderella. She knows that isn't real life, right? Either way, she is ready to find Mr. Right amongst a quite peculiar group of men.
So it is really hard to recap the first episode, because I have commentary of my first impression of everyone! I'll stick to the standouts...
These guys got roses before the rose ceremony, so they definitely left an impression with Des. All the men in the house were going nuts once guys started getting roses, wondering what the trick was. Obvs these dudes were just being themselves, having a hot body or manipulating our feelings with cute children. Duh.
1. Bryden - I really like him. He is a military guy, so he is a beefcake and probably makes the bed in the morning. I am sure he will get far, but will get axed at the end because he is too boring or responsible. I hope I'm wrong!
2. Drew - All the twitter ladies were going on about this one. Yeah, he is good looking, but he seems a bit like a smooth talking weasel.
3. Michael G - I don't remember too much about him aside from making her wade in the fountain for her penny she threw in last season of the Bachelor. She much like muscles.
4. Nick M - I can literally say I know nothing about this dude. I don't remember him getting out of the limo, or even talking to her? I am sure we will learn more as the season progresses.
5. Zak - Ugh. His opening line (while shirtless the WHOLE night) was 'do you accept these abs?' ::eyeroll:: This guy is a doofus.
6. Ben - Has a very cute child. I don't trust him as far as I can throw him though...
It could be my negative associations with Bens on this show. They just go after girls like Courtney.
But yeah, after we met everyone it was a usual night of everyone throwing elbows to try and get one-on-one time with Des. Abs guy jumped in the pool. Kasey kept speaking in hashtags. Jonathan kept trying to get Des alone in the fantasy suite. Seriously? Like MULTIPLE TIMES he tried. Thankfully Des asked him to leave after the third time.
Beware ladies of North Carolina!
There are those who didn't make the first cut though. That has got to be embarrassing.
1. Nope for Larry. He botched his intro my making Des dance with him and her dress got all caught in her shoes. Plus he was just kind of creepy.


2. Sorry, no Diogo. You came in a full suit of armor, which was a bold move. Sadly your brand of boldness did not pay off. Perhaps you can go be a knight at Medieval Times. Unless you already are, and that is how you got this suit of armor in the first place.
3. You're done, Micah. I thought it was a really cute gesture to design your own suit to show Des that you are interested in her line of work. But when you are matched up to a bunch of man-hunks in real suits, you aren't putting your best foot forward. I'm sure you'll find a nice girl who loves goofy guys.
4. Poof! Nick M, the magician/tailor did not have the magic touch with Des.
5. I almost forgot Mike R (not shown in group). He seemed a little bit like he might be gay.
From the looks of it, we are going to have quite a ride this season! You can find me on Twitter Monday nights tweeting along with #thebachelorette be sure to follow along @whoisnataliem - it is hilarious!
Are you looking forward to this season!?