It is throwback Thursday Day! Head over to
Megan's blog
and link up your throwback post!
Today I want to discuss SNL. Everyone always says SNL was never as good as it used to be. It doesn't matter what point in time you are at 2013, 2004, 1983 - at that point in time you thought current SNL stinks and the old stuff was solid gold. I get it.
Like all shows that withstand the test of time as SNL has, there are ebbs and flows throughout. I think SNL is so fantastic because you get to watch the amateur comedians start out in their careers then blossom into comedic greats that define generations. Will Ferrell anyone? So sure, the current cast might not be as awesome as casts past, but let them hit their stride and 10 years from now they will be starring in every funny movie being made.
I have a slew of favorite SNL cast members that I miss dearly, but whom I miss most of all and is my personal comedienne heroine is Molly Shannon. No one has ever in my life made me laugh as hard as her.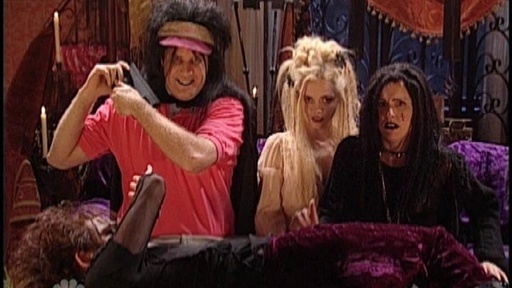 How good was Goth Talk??
Sally O'Malley <3
And I am still mad about this. What clown decided to shut down Kath & Kim? That show was awesome and apparently too ahead of its time.
So anyways, I hope you enjoyed my Molly Shannon tribute. She is a gem and a treasure and I wish she would make more TV and movies!