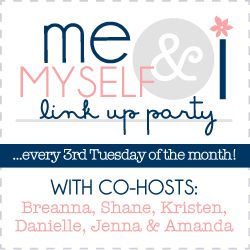 Link up here
This one is tricky, because there are so many good ones, but here are my 5 in picture form. I'll spare you explanations, other than I love them due to nostalgia of my childhood, or because they exemplify the love I feel for everyone at Christmas.
5.
4.
3.
2.
1.


My family. Too easy! I could have nothing else in the world but them and I would be the same amount of happy. I really lucked out in the family department, and I am forever grateful for all of them!
yes!
I love me an iced chai. Though I would like to note that I rarely go to Starbucks, I'd much prefer to patronize a local coffee shop in my hood. Shout outs go to:
and
Your turn!